Page 1 Transcriptions
I AM HAPPY AND WORRIED AT THE SAME TIME . I AM AFRAID THAT PEOPLE MIGHT LOOK DOWN MY BRAND BECAUSE IT WAS ESTABLISHED NOT LONG AGO . I ADMIRED PEIZI'S CONNECTIONS WHEN I SEE THE NAME OF THIS CLOTHING FACTORY . HIS FRIENDS ARE TALENTED ! I REMEMBER THAT DREAMWORKS HAD WORKED WITH TWILIGHT BEFORE BUT IT TURNS OUT THAT WE ARE NO WORSE THAN TWILIGHT SO I BELIEVE THAT THEY WILL NOT LOOK DOWN ON US .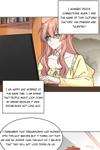 Page 2 Transcriptions
THIS IS NOT NECESSARILY TRUE AS BUSINESSMEN NOWADAYS WANT PROFIT ?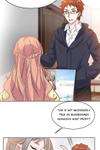 Page 3 Transcriptions
EVEN THOUGH TWILIGHT COPIED US , THEY JUST NEED TO APOLOGISE TO US AND ILL CONTINUE OPERATING ?