Page 1 Transcriptions
Although he looks exactly like my brother, he is definitely not him! Brother, what happened to you? I remember when I saw you last year...

Page 2 Transcriptions
Brother, what's for dinner? Stroke Stroke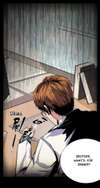 Page 3 Transcriptions
A new code? How exciting... G.I Project Brother? Brother! Tap tap Brother!! Startled! Hey hey hey Brother, what do you want for dinner? Whatever. Fine, I'll order, you pay. G.I Project His temper is quite weird when he's working. Stroke Stroke Sigh

Page 4 Transcriptions
That's a good idea but I'd rather write two more algorithms than write in two hands. Once this experiment is successful, the game is going to be... Brother, why don't you train writing with your right hand too? How awesome would it be if you could write in both hands? Stroke

Page 5 Transcriptions
Ah... I'm home...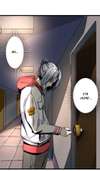 Page 6 Transcriptions
When I talked to him again, he told me that the experiment had failed. And there was something wrong in the game... Looks like the answer for this is in the game! I've got to log in immediately!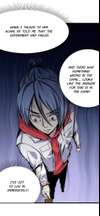 Page 7 Transcriptions
No. I can't do that at home. The company keeps track of home addresses once the players log in. If that fake brother of mine comes home, he'll know that there's no security on our door. Clank I'll be exposed. Moreover...
Page 8 Transcriptions
If he takes off my helmet while I'm in the game, it'd cause serious brain damage to me. Swoosh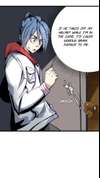 Page 9 Transcriptions
I can't risk it. I must find... New Moon Internet Cafe A safer place!

Page 10 Transcriptions
Logging in: Fiendfire What has happened to my brother? Hiss I can only find the answer in the game. Successfully Log In Before I can find out the truth, I'll stay here. New Moon Internet Cafe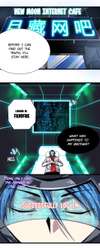 Page 11 Transcriptions
Fiendfire Server Xuaxia 666 Press Start Fiendfire Central database Buzz Buzz Do not confirm if your data was not safely protected.

Page 12 Transcriptions

Page 13 Transcriptions
Confirm. Swoosh
Page 14 Transcriptions
Sigh
Page 15 Transcriptions
Where am I? Open map! Swoosh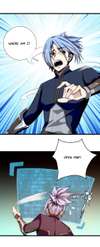 Page 16 Transcriptions
Third level Fourth level Fifth level I'm pretty sure that I logged off in the wilderness outside the Capital of the Fiendfire Nation. Why am I being in this Dungeon Mission? Fiendfire Ruin Level 70. Fiendfire Ruin Dungeon Mission? Huh? First Level Second Level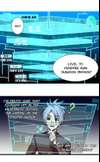 Page 17 Transcriptions
Brrr! So cold!! Swoosh Cold? That's not right! All perception modules of every neural immersive game are switched off by default. Why am I feeling cold?! Swoosh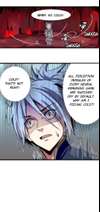 Page 18 Transcriptions
Neural Immersive Game This kind of game sends electronic signals to the players' neuron system through connected devices to simulate a virtual reality environment. It doesn't matter what the players do in the game, their bodies stay unresponsive in real life. They only feel what's happening in the game. Swoosh Swoosh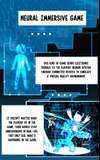 Page 19 Transcriptions
System Settings Perception Module: Off What is going on?! It's switched off! Why am I feeling everything?! Damn! Bang Open System Settings! Bang

Page 20 Transcriptions
What's that sound? Bang A Dungeon Monster? Bang

Page 21 Transcriptions
Hoo. Summon Weapon You're only level 72. I'll take you out in a second! Buzz!! Buzz!! Laser Sword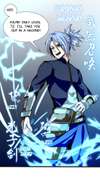 Page 22 Transcriptions
Puff That's... Wrong weapon name. Switching to default weapon: Rookie Knife.

Page 23 Transcriptions
Level: Lvl1 Dong Roar Roar What?! Open character attributes! Are you kidding me?! What happened to my account?! Level 1? Where are my stuffs?!

Page 24 Transcriptions