Page 1 Transcriptions
I've cut his meridians. Now, we must return to camp quickly from the underground path.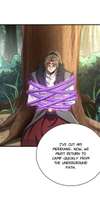 Page 2 Transcriptions
Nobody has ever captured a Xue Dynasty's prince alive! Yes, this time you brought a big prize!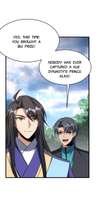 Page 3 Transcriptions
Not only was he in front of his troop, but he's also just an admiral-rank warrior, that's why I could capture him easily!