Page 1 Transcriptions
Xuefei Martial Academy Xiao Lang! You coward. Get your ass out here for me! How dare you seduce my brother Situ Zhantian's woman. Today, I have to teach you a lesson on the behalf of Situ Family!

Page 2 Transcriptions
Situ Zhanye is shouting again today. Why did Xiao Lang keep provoking Situ Family's gonna-be-daughter-in-law Bu Xiaoman? Isn't there anyone else? Yeah, right.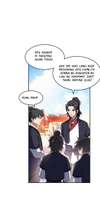 Page 3 Transcriptions
I've already told you many times! I have nothing to do with Bu Xiaoman.

Page 4 Transcriptions
Xiao Lang! Such an uneducated bastard you are! If you don't give me an explanation today, I'll... Do you really want an explanation? Call your mother here, I'll explain to her face!

Page 5 Transcriptions
Ugh! Donkey, go!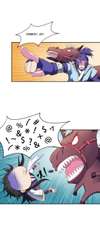 Page 6 Transcriptions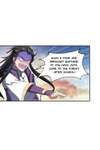 Page 7 Transcriptions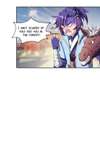 Page 8 Transcriptions
Xiao Lang is just a Warrior Realm,... yet he dared to challenge Situ Zhanye, a Warrior Master Realm. I don't know what happened but after the trip to Demon Mountain, Bu Xiaoman seems to be interested in Xiao Lang very much. She even secretly asked about Xiao Lang's hobbies. Does she want to leave Situ's family? Yeah. Hahaha.

Page 9 Transcriptions
Woosh woosh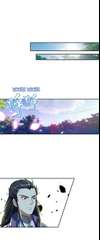 Page 10 Transcriptions
Chirp Chirp Chirp

Page 11 Transcriptions
Xiao Lang really has some guts, he dared to accept Situ Zhanye's challenge. Poor Xiao Lang, his life is surely doomed by messing up with the Situ Family! Not only couldn't he beat Situ Zhanye, but also, he'll be in trouble when Situ Zhanye's brother, Situ Zhantian, comes back if he manages to defeat Situ Zhanye.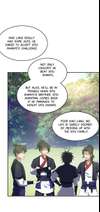 Page 12 Transcriptions
?

Page 13 Transcriptions
Woosh

Page 14 Transcriptions
It's Bu Xiaoman! She really came... Hehehe. I think she came to see her brother-in-law. Is she here to support Xiao Lang? Bu Xiaoman's body is so damn hot!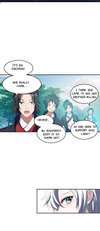 Page 15 Transcriptions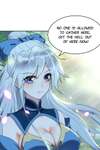 Page 16 Transcriptions

Page 17 Transcriptions
What? You want us to leave?!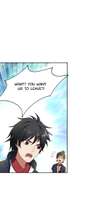 Page 18 Transcriptions
Don't you wanna live anymore? How dare you disobey Miss Bu's orders? Sigh, let's go... Damn, I wanna see what's gonna happen...

Page 19 Transcriptions
Bastard! The sword in my hand is called War Rainbow. Its blade is three feet three inches long and weighs less than two kilograms. It's made of sharpened cold steel and it's able to kill in a single cut.

Page 20 Transcriptions
But I won't be using my sword against you. Now, this is fair!

Page 21 Transcriptions
Okay! ...
Page 22 Transcriptions
Hehe... Alright, let's fight a fair fight!

Page 23 Transcriptions
Rips Strength +999 Defense +999 Attack +999 Health +999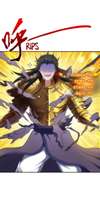 Page 24 Transcriptions