Page 1 Transcriptions
the day that suhun had promised me, finally arrived after a year had passed.

Page 2 Transcriptions
Chapter 79: The Last Report (2) coloring assistance: dreamstone sital k (story, art)

Page 3 Transcriptions
suhun, how are you?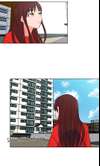 Page 4 Transcriptions
i'm doing okay but i miss you a lot... i'll do whatever it takes to come back. because you promised to come back, i'll wait for you. even if it takes a little longer.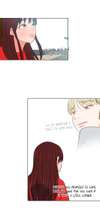 Page 5 Transcriptions