Page 1 Transcriptions
i will now announce the champions of this year's cooking contest!!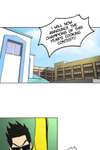 Page 2 Transcriptions
1st place goes to...!!!!!! it was a very close contest but...!!!! chatter chatter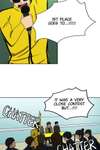 Page 3 Transcriptions
chatter team 'whatda' with their dish, 'the day that curry and cheese fell into ramyeon'!!!!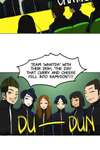 Page 4 Transcriptions
ah, i forgot to mention but team 'chicken is delicious' with their dish, 'nacho omelette' is disqualified!!! ...huh??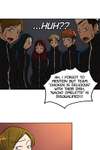 Page 5 Transcriptions
w-what is this...? wth!! what? yeah, apparently they're disqualified? chohee's team didn't come 1st place?? rised surp