Page 1 Transcriptions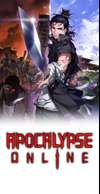 Page 2 Transcriptions
HUMAN RACE'S MILITARY CAMP The final battle ended much faster than I expected. Yeah, I thought I would've died on the battlefield.
Page 3 Transcriptions
Thanks to the memories from my past life, the final battle was sucha success. The remaining demon troopshave been led by the Demon Saints to the barren lands. They'll no longer cause trouble for the human race.

Page 4 Transcriptions
Those spirits beastsonly made a deal to be possessed by the Maras only because they wanted to enslave the human race.