Page 1 Transcriptions
VAPOCALYPSE ONLINE ΝΕ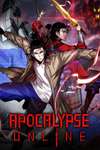 Page 2 Transcriptions
WHAM you can only hide without your bow and arrows?

Page 3 Transcriptions
Who said that?
Page 4 Transcriptions
Swish Clang

Page 5 Transcriptions
Ah!

Page 6 Transcriptions
I've reached the second stage of qi refinement. My strength is comparable to that of the world's most powerful martial master.

Page 7 Transcriptions
However, because the spiritual power of the cultivation world is greater than the power of this world, I am able to overpower him. I don't have time to tangle with you anymore. It's time to end this life-and-death battle.

Page 8 Transcriptions
I won't give you a chance! BANG
Page 9 Transcriptions
Using skill: secure Using skill:

Page 10 Transcriptions
BOOM

Page 11 Transcriptions
What!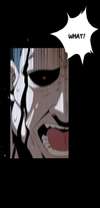 Page 12 Transcriptions
BANG spurt BOOM

Page 13 Transcriptions
SMASH

Page 14 Transcriptions
Look up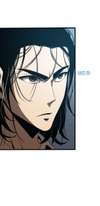 Page 15 Transcriptions
At a loss BUZZ BUZZ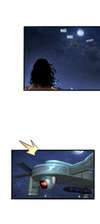 Page 16 Transcriptions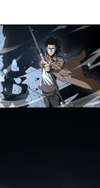 Page 17 Transcriptions
WHOOSH HISS Your mood is not good, young master nie. Let's call off this bet. HISS

Page 18 Transcriptions
Call off...? You think that i, nie yun, can't win over him?? You're lucky this time, but it won't be so next time, We're leaving! What an ignorant guy. Doesn't he know that he saved his own life after losing the bet?

Page 19 Transcriptions
Your highness, we've come to the free federation to search for talents. Please restrain yourself during the mission. 1ST GUARD OF THE ELDEST PRINCESS, TOP HACKER---VON HOD ELDEST PRINCESS OF THE ST. OULANKA EMPIRE, QUEEN OF THE APOCALYPSE---ANNA MEDICI It is really troublesome to hide my own identity.

Page 20 Transcriptions
By the way, what do you think of the strength of that guy named Gu Qingshan? His strength is still average, barely above a martial master. However, his fighting style is very special, does he possess some unknown supernatural power?

Page 21 Transcriptions
Look up gu qingshan's data. YES.

Page 22 Transcriptions
It's really a garbage firewall system. The Free Federation does not cherish their talents too much. Mecha Researcher, Changning Battle Armor Research Department Gu qingshan Your Highness, this Gu Qingshan turns out to be a mecha researcher.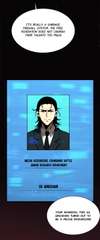 Page 23 Transcriptions
Interesting, it seems we have to find a way to get closer to Gu Qingshan.

Page 24 Transcriptions
METAL BATTLE ARMOR R&D DEPARTMENT---CHANGNING

Page 25 Transcriptions
Iris authentication succeeded Welcome, number 41157 TO Changning metal battle armor r&d department. tap

Page 26 Transcriptions
tap

Page 27 Transcriptions
In my last life before I transmigrated, the mecha technology was far more superior to what it is now. It would be beneficial in dealing with the apocalypse if I could use mecha technology to construct a stronger mecha armor.

Page 28 Transcriptions
Those technologies are all in my head, I should verify them later. RESIDENTIAL AREA I guess if I hide here, the Nie family should not be able to trouble me for the time being.

Page 29 Transcriptions
Identity confirmed. Welcome back.

Page 30 Transcriptions
There are strands of gas from the underworld in the air. The symptoms of the apocalypse seem to have already appeared. I don't have much time left.

Page 31 Transcriptions
I will have to return to the cultivation world again tomorrow. I'll use the rest of my time to cultivate.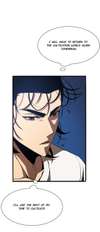 Page 32 Transcriptions

Page 33 Transcriptions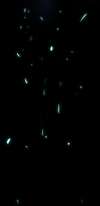 Page 34 Transcriptions
System Notification Player Gu Qingshan has stayed in the real world for 24 hours and will now return to the cultivation world.

Page 35 Transcriptions
! Brother Gu, are you okay? Why were you spacing out just now?

Page 36 Transcriptions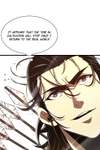 Page 37 Transcriptions

Page 38 Transcriptions
IRE ! Kuaikan Comics