Page 1 Transcriptions
Let's break up . PEACH CLUB Let's hear from the boys ! Sae You just doesn't want to look like protect a the type I like to have a flip side . Guys just don't know the truth about girls . ... you'd think girl li that . When a she has a good girl's as cute personality too . as Sae ... Guys just end up believing whatever a cute girl says : Or at least , you want to believe that . WO Before I began But if Sae's so bad , why would Momo be friends with her in the first place ? Even if you act cute , if you're in love with yourself you're going to be stuck up . But I like Momo better . ♡ reading Peach Girl , " I wasn't even aware such girls existed Author : Are you Serious ?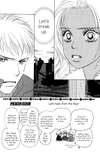 Page 2 Transcriptions
WWW What's going on , Toji ? What ? Now ... ? L ) Why are you saying this ? Well ...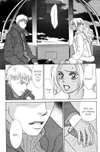 Page 3 Transcriptions
I'm just tired of everything . my I'm Sorry ...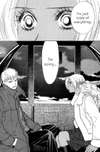 Page 4 Transcriptions
각 KIRIN )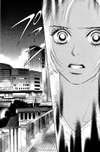 Page 5 Transcriptions
Laaate ! I've been waiting in the cold all this time . Oh , look who's here ... AS Give me the prints and the negative . You promised . Here .