Page 1 Transcriptions
7 7 PEACH CLUB Hello , everyone ! Welcome to Peach Girl Book 7. So , let's start with comments from my male readers . Actually , when I put out the invitation , I was worried that no boys would write , but they came . What a relief ! ( giggle ) Most of the letters were from readers who said that they asked their boyfriends ( and family ) for their opinions . Actually , I only got about ten letters from boys . Oh well . Anyway , check out the juicy details you'll find in these bonus pages and in the Peach Club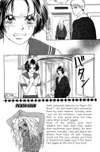 Page 2 Transcriptions
Had enough ? Well , look at you . The way That's exactly how Momo felt when you tried to destroy her . you're feeling right now ... It's not like I don't know how が チャッ Well ... you feel .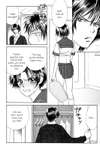 Page 3 Transcriptions
When Momo's with Toji ... And you're jealous , right ? ... she seems so happy . 11oH . You think if you can get Toji ... You want that for yourself , don't you ? ... that it'll happen to you too ? But no matter what kind of dirty tricks you pull to try to take what Momo has ... ... you'll never be happy .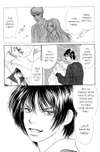 Page 4 Transcriptions
... is because they've gone through so much together . The reason Momo and Toji are so happy ... Don't you get it ? Do you think Momo's better than me ?! What they have , they built up through hard work . You'll never be able to have what she has . You can't just cut in and try to take that away .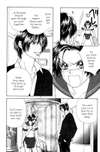 Page 5 Transcriptions
Oh , yeah ... You can make it back by yourself , right ? Well ... ... one more thing . . It's true that we wanted to teach you a lesson . Don't hold what happened today against Momo . It went a little too far , but that was because I made a mistake with the room numbers .