Page 1 Transcriptions
REVENGE THE DEMON KING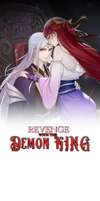 Page 2 Transcriptions
LENG QINGYUE ! STOP SLANDERING MY LADY ! SHE CHERISHES HER REPUTATION AND WILL NEVER DO THAT !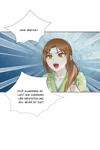 Page 3 Transcriptions
SHAME ON HER ! GOSSIPING HOW COULD SHE DO SUCH NASTY THINGS AT A SACRED EVENT LIKE THE HUNTING CONVENTION !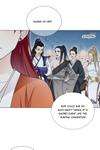 Page 4 Transcriptions
THAT'S RIGHT ! IT'S SAID THAT ANOTHER MASTER , NI CHANGSHENG , HAS ALWAYS BEEN AROUND HER . YUN YEHAN IS A REAL WANTON WOMAN .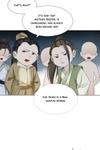 Page 5 Transcriptions
WHAT ABOUT NOW , YUN YEHAN ? ARE YOU SCARED ?!