Page 1 Transcriptions
I'VE SERVED THE EMPEROR OF LANGYE SINCE I WAS YOUNG . GOING THROUGH STRICT TRAINING , I WAS MAINLY RESPONSIBLE FOR ...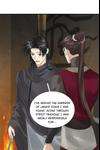 Page 2 Transcriptions
SPYING ON THE SCOUT TEAM THAT HIS MAJESTY SENT TO LANGYE . n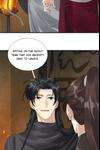 Page 3 Transcriptions
LATER ... THAT TEAM WAS ANNIHILATED ABRUPTLY , AND MY IDENTITY ALSO CHANGED THEREFORE .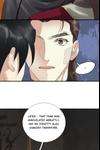 Page 4 Transcriptions
HIS MAJESTY NAMED ME " UNNAMED " , AND ORDERED ME TO CONTACT WITH THE ONLY SURVIVOR OF THAT TEAM AND SPY ON HIM CONTINUOUSLY . SO YOU KNEW I WAS A MEMBER OF THAT SCOUT TEAM AND MY RELATIONSHIP WITH BAI QINGYAN FROM THE START , RIGHT ?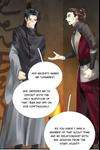 Page 5 Transcriptions
JI , I JUST KNEW YOU WERE THE ONLY SURVIVOR OF THAT TEAM , AND YOU MIGHT KNOW THE SECRET OF YUYAO'S CULTIVATION METHOD . TO MAKE CLEAR OF IT WAS THE ORDER OF HIS MAJESTY . SHAKE HEAD