Page 1 Transcriptions
AND OUR WHOLE ARMY HAS BEEN SCATTERED !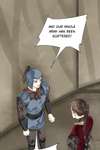 Page 2 Transcriptions
NOW , MOST OF OUR BROTHERS ARE IMPRISONED IN THE BARRACKS AND PULLED AWAY ONE BY ONE . WHETHER THEY ARE STILL ALIVE IS UNKNOWN ! HOW COULD THE EMPEROR TREAT THE SOLDIERS WHO DIED FOR HIM LIKE THIS ?! HE'S AFRAID THAT YOU ARE NOT CONVINCED AND WOULD STICK UP FOR ME , ISN'T HE ?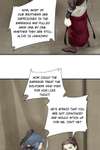 Page 3 Transcriptions
OF COURSE WE ARE NOT CONVINCED ! GENERAL , YOU HAVE LED US TO THE BATTLEFIELD FOR TEN YEARS AND HAVE ACHIEVED GREAT SUCCESS IN BATTLE , WHILE THEY ACCUSED YOU OF TREASON IN TURN ?!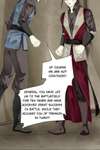 Page 4 Transcriptions
GENERAL , WE ARE ALL WAITING FOR YOU TO COME BACK AND LEAD US TO RALLY FORCES AGAIN .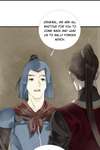 Page 5 Transcriptions
HOWEVER ... , IN THIS SITUATION , YOU REALLY SHOULD NOT COME BACK TO DIE . I'M ESCORTING YOU TO LEAVE RIGHT NOW . U ALRIGHT , TELL ME WHERE IS WAN AND I'LL GO WITH YOU .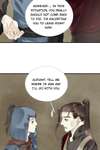 Page 6 Transcriptions
WHO IS WAN ? A GIRL , ABOUT THIS TALL .