Page 1 Transcriptions
THE PALACE IN THE CAPITAL CITY OF LANGYE PT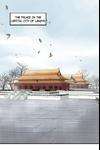 Page 2 Transcriptions
JI NING WHAT'S ON YOUR MIND ?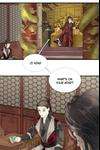 Page 3 Transcriptions
YOUR MAJESTY THE WINE IN THE PALACE IS SO DISTINCTIVE THAT I AM ALREADY DRLINK .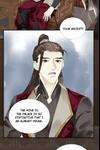 Page 4 Transcriptions
WELL , SEEMS THAT YOU ENJOY THE WINE HERE . BUT I'VE HEARD THAT YOU DRINK LIKE A FISH . A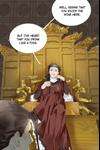 Page 5 Transcriptions
COME ON , TODAY YOU MUIST ACCOMPANY ME TO DRINK MY FILL UNTIL WE ARE THOROUGHLY DRUNK ! HOW DARE I REFUSE YOUR MAJESTY'S HOSPITALITY .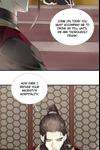 Page 6 Transcriptions
THAT'S RIGHT , JI NING , IT'S TIME TO DISCIPLINE YOUR CAVALRY BETTER . BUT I HAVE TO RUSH TO THE BARRACKS TO DRILL THE LANGYE CAVALRY BY MIDNIGHT .