Page 1 Transcriptions
I HAVE ONLY A FEW SERVANTS , BUT NO SLAVES .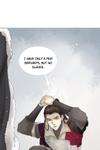 Page 2 Transcriptions
WELL , YOU REALLY ARE SO LOYAL TO ME . BUT WHAT I WANT MOST IS THE YLVAO ROYALS . BUT IF THAT IS WHAT YOU WANT , I'LL SELECT THE BEST SLAVES IN THE CAPITAL CITY AND SEND THEM TO YOU , YOUR MAJESTY .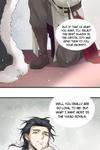 Page 3 Transcriptions
GENERAL JI , YOU MUST WORK HARDER TO CATCH THESE FUGITIVES AND SEND THEM TO MY PALACE AS SLAVES .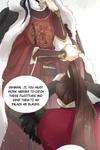 Page 4 Transcriptions
WHAT DO YOU THINK ? 1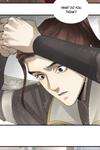 Page 5 Transcriptions
YOUR MAJESTY , WHEN I ARRIVED AT THE TU CITY , I INTERROGATED AND EXAMINED CAREFULLY , BUT THOSE ROYALS HAD RUN AWAY .
Page 6 Transcriptions
WE DIDN'T FIND ANY CLUES AS TO WHERE THEY WENT .