Page 1 Transcriptions
DO YOU REALLY KNOW WHERE BAI QINGYAN IS ?! 151 ) I CAN TELL YOU HIS WHEREABOUTS , BUT IN EXCHANGE ... YOU MUST LET GO OF DUKE RAN . o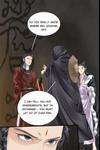 Page 2 Transcriptions
GRAB ARE YOU THREATENING ME ?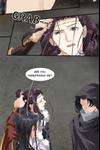 Page 3 Transcriptions
HE'S JUST A USELESS PAWN TO ME . I CAN KILL HIM AT ANY TIME . HOW DARE YOU THREATEN ME ?! THE ALTAR WILL BE OPENED TONIGHT BY THE BLOOD .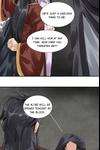 Page 4 Transcriptions
I SUPPOSE YOU DEFINITELY WON'T MISS THE ONLY OPPORTUNITY TO CAPTURE BAI QINGYAN .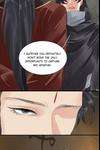 Page 5 Transcriptions
TAKE DUKE RAN AWAY . Je