Page 1 Transcriptions
YOU HAVE BEEN WITH THE CROWN PRINCE FOR SOME TIME . YOU MUIST HAVE LEARNED A LOT ABOUT YLIYAO'S CULTIVATION METHOD .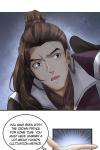 Page 2 Transcriptions
HOW ABOUT WE MAKE A DEAL ?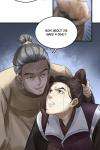 Page 3 Transcriptions
YOL TELL ME ALL ABOUT IT , AND I MIGHT SPARE YOUR LIFE ! HIS HIGHNESS WON'T PAY A SCUMBAG LIKE YOU ANY MIND ! SLAD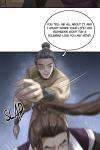 Page 4 Transcriptions
THAT'S IMPOSSIBLE ! wy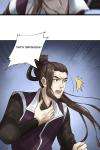 Page 5 Transcriptions
I NEED TO SEE BAI QINGYAN ! I NEED TO KNOW WHAT THIS IS ALL ABOUT !