Page 1 Transcriptions
GENERAL JI , DO YOU REALIZE THIS MAN IS FROM YLVAO ?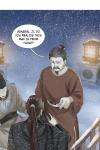 Page 2 Transcriptions
YOU KNOW HIS MAJESTY IS LOOKING FOR THE YLIYAO ROYAL FAMILY , YET YOU KEEP HIM CONCEALED ? WHAT IF HE IS ... TTICUT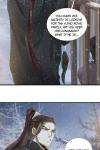 Page 3 Transcriptions
TTICUT VOI NIMI BUT HOW DO YOU KNOW ? I TOLD YOU , IT'S NOT HIM !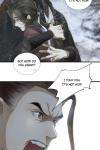 Page 4 Transcriptions
LORD LI , THE FACT YOU ARE AN ENVOY GIVES YOU A CERTAIN AMOUNT OF JURISDICTION . HOWEVER , THAT DOES NOT MEAN YOU CAN TELL ME WHAT TO DO IN MY OWN TERRITORY .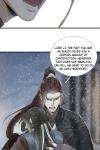 Page 5 Transcriptions
I HAVE CHECKED HIM OUT . HE HAS NO RELATION TO THE YLIYAO ROYAL FAMILY . DO YOU ALSO WANT TO ENJOY THE SERVICE THAT HE HAS OFFERED TO ME ?