Page 1 Transcriptions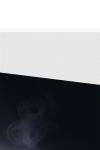 Page 2 Transcriptions
RUSTEE RUSTLE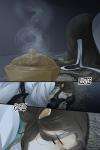 Page 3 Transcriptions
10 YEARS AGO QINGYAN ! WHY ARE YOU HERE SO EARLY TODAY ?
Page 4 Transcriptions
TOSS WHY ARE YOU SILENT ?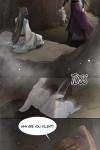 Page 5 Transcriptions
DID YOUR FATHER , THE EMPEROR , GIVE YOU A HARD TIME AGAIN ?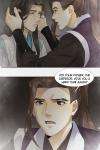 Page 6 Transcriptions
NOD YOU ARE THE OLDEST PRINCE OF YLVYAO AND A FIRST - CLASS MARTIAL EXPERT . THE PEOPLE HOLD YOU IN THE HIGHEST REGARD , SO MUCH SO THAT SOME OF THEM EVEN NEGLECT THE EMPEROR . NATURALLY , YOUR FATHER WOULD SEE YOU AS A POTENTIAL THREAT .