Page 1 Transcriptions
A KULELEZIDLIGERE RUSTLE-
Page 2 Transcriptions
HOW COULD THE GUARD IN THE PALACE OF LANGYE BE POORLY GUARDED ? THIS IS THE LIVING QUARTERS , AND THERE ARE NO GUARDS HERE .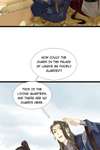 Page 3 Transcriptions
NO ... THE OUTER PERIMETER IS GUARDED , WHILE THERE ARE NO GUARDS IN THE PLACE WHERE THE EMPEROR SLEEPS ?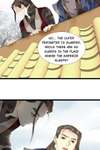 Page 4 Transcriptions
COULD THERE BE ANY TRAP ?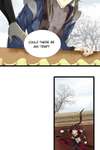 Page 5 Transcriptions
IF THERE'S A TRAP , IT SHOULD HAVE SHOWN UP LONG AGO- COULD THEY CATCH BIGGER FISH BESIDES YOU AND ME , A PRINCE AND A GENERAL ? YOU ARE RIGHT .