Page 1 Transcriptions
WHAT ARE YOU PITY FOR ?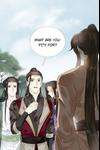 Page 2 Transcriptions
IT'S HANDIER FOR YOU TO STEAL MY ARMY IF I DON'T SHOW UP AT ALL , ISN'T IT ?! GENERAL JI , WE'RE SERVING THE SAME COUNTRY AND WE'RE NOW IN CHARGE OF ONE ARMY . LET ME BE STRAIGHT WITH YOU .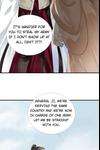 Page 3 Transcriptions
HIS MAJESTY SENT ME HERE TODAY TO SEARCH YOUR MANSION AND CAPTURE THE ESCAPED YUYAO CRIMINAL !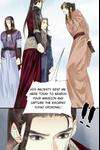 Page 4 Transcriptions
GENERAL JI ...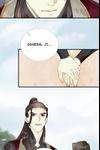 Page 5 Transcriptions
ARE YOU AWARE THAT A YUYAO CRIMINAL HAS SNEAKED INTO YOUR MANSION ? GO ! NOW !
Page 6 Transcriptions
NEVER HEARD OF THAT .