Page 1 Transcriptions
>>>>> WARE www STRONGEST CULTIVATION SYSTEM >>>>> >>>>>>>> www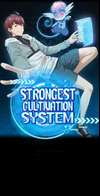 Page 2 Transcriptions
YOU TWO ... ARE SISTERS ?! ****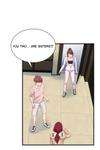 Page 3 Transcriptions
DON'T CALL ME THAT . I'M NOT YOUR SISTER . YOU REALLY DON'T WANT TO ACKNOWLEDGE ME AS YOUR SISTER ?!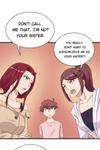 Page 4 Transcriptions
ONE'S SURNAME IS QIU AND THE OTHER'S IS WU ... HOW COME THEY'RE SISTERS ? Ooo HER DAD LEFT WITH HER YOUNGER SISTER WHEN SHE WAS LITTLE , AND THEN TRIED TO MAKE AMENDS YEARS LATER NOW SHE'S FAMOUS ...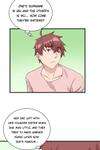 Page 5 Transcriptions
BUT SHE HATES HER DAD AND REFUSES TO ACKNOWLEDGE HER YOUNGER SISTER ... SOMETHING LIKE THAT ... IT CAN'T BE THAT CLICHÉ , CAN IT ? TV