Page 1 Transcriptions
EARTH BUDDHA , WHAT KIND OF LIVING CREATURE IS THIS ?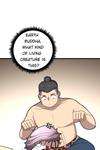 Page 2 Transcriptions
EARTH BUDDHA IS A SUPER INGREDIENT FOR IMMORTAL ELIXIRS ACCORDING TO TAOISTS . tira \ M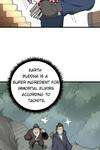 Page 3 Transcriptions
Nr . AS MEDICINE INGREDIENTS , IT HAS THE MIRACULOUS EFFECT OF FLESHING OUT DEAD BODIES , CLEANSING ALL KINDS OF POISONS AND BREAKING ALL EVILS TO BRING THE DYING BACK TO LIFE . COME HERE . I WANT TO SHOW YOU A TREASURE .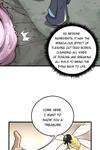 Page 4 Transcriptions
THERE YOU GO !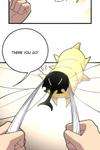 Page 5 Transcriptions
DUDE , I DON'T KEEP IDLE HANDS . GET SOME OF YOUR BUDDIES TO CARRY THESE BACK HOME .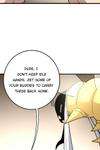 Page 6 Transcriptions
ans

Page 7 Transcriptions
HISS ( M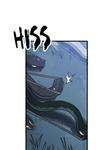 Page 8 Transcriptions
( M BE QUIET . DON'T WAKE UP MY PARENTS . گوار اسلام Tir WALE Ar 12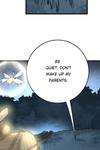 Page 9 Transcriptions
/// Hra 1-1 / MVKE Voir to lie (