Page 1 Transcriptions
IS THAT ON YOUR ARM ... A BIRTHMARK ? 13:30

Page 2 Transcriptions
STUMBLE An LET ME SEE IT ! WITHDRAW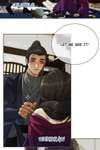 Page 3 Transcriptions
MR . SONG , THAT WAS ONLY A TATTOO ONCE VERY POPULAR AT THE QINHUAI TOWER . PULL BACK I JUST FOLLOWED THE TREND AND GOT ONE .

Page 4 Transcriptions
DON'T THINK THAT EVERYONE WHO HAS A MARK IS YOUR SWEETHEART . IF YOU ASK ME ... ... I THINK YOUR BELOVED FRIEND HAS DIED A LONG TIME AGO !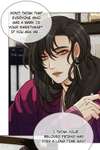 Page 5 Transcriptions
C YOU ! SHUT UP ! A JOLT OF SADNESS