Page 1 Transcriptions
U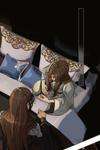 Page 2 Transcriptions
STUNNED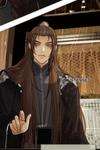 Page 3 Transcriptions
JUN XUANXIAO FEELS VERY FRUSTRATED , JUST LIKE BEING DRENCHED BY ICE WATER . FACING THE APATHY OF SHEN YH , HE IS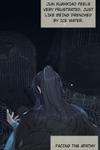 Page 4 Transcriptions
FACING THE APATHY OF SHEN YH , HE IS FILLED WITH ... ANGER AND AGITATION WHAT HE FELT WHEN HE WAS IN THE PRISON .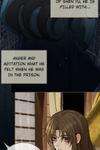 Page 5 Transcriptions
YOU THINK I AM DISGUSTING ? AND HE EVEN FEELS A LITTLE PANIC . wr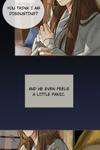 Page 6 Transcriptions
HOLD SUDDENLY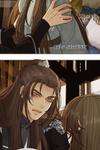 Page 7 Transcriptions
I HAVE SAID THAT I LOVE YOU AND I'LL COMPENSATE YOU . HOW COULD YOU CONSIDER ME LIKE THIS ?

Page 8 Transcriptions
DON'T YOU BELIEVE THAT I LOVE YOU FOR REAL ?