Page 1 Transcriptions
RIDICULOUS ! IL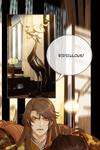 Page 2 Transcriptions
PUSH HARD .. 2 YOUR MAJESTY ! WHY DO YOU STILL SPEAK UP FOR
Page 3 Transcriptions
YOUR MAJESTY ! WHY DO YOU STILL SPEAK UP FOR HIM ... ? YOUR GRACE ! PASS OUT IN A RAGE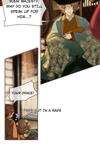 Page 4 Transcriptions
DON'T THINK I'M THAT STUPID . YOU JUST WANT ME TO KILL HIM .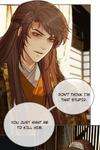 Page 5 Transcriptions
YOUR MAJESTY , THIS MATTERS WITH OUR COUNTRY'S FUTURE ... STILL TRYING THE IMPERIAL ASTRONOMER HAS TOLD ME THAT , TURN AROUND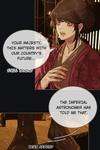 Page 6 Transcriptions
OTHER THAN KILLING HIM , WE CAN ALSO LOCK THE EVIL STAR IN A PAGODA TO SUPPRESS HIM . BUT CONCUBINE SHEN , YOU ONLY MENTIONED ONE METHOD , SO I DOUBT THAT YOU HAVE SOME ULTERIOR MOTIVES .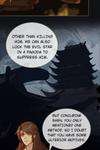 Page 7 Transcriptions
NO , I DON'T . YOUR MAJESTY , I DID EVERYTHING JUST FOR YOU ...