Page 1 Transcriptions
CONCUBINE YIN ... CONCUBINE YIN !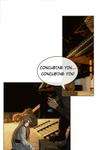 Page 2 Transcriptions
CONCUBINE YIN , PLEASE FOLLOW ME RIGHT THIS WAY . WAVE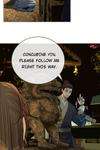 Page 3 Transcriptions
YOUR MOTHER IS NOT FAR FROM HERE . 13 SMILING . THE LORD ASKED ME TO FETCH YOU THERE .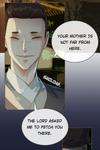 Page 4 Transcriptions
I'VE NEVER SEEN THIS PERSON IN THE COMMANDER'S MANSION . IT'S ODD FOR HIM TO APPEAR AT THIS TIME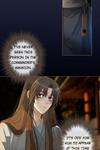 Page 5 Transcriptions
YOU DON'T BELIEVE WHAT I SAID ? STEP FORWARD . THEN YOU SHOULD BELIEVE ME WHEN YOU SEE THIS , RIGHT ?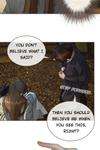 Page 6 Transcriptions
... PANLONG DO YOU KNOW JADE WHY YOUR MOTHER PENDANT ? WAS TAKEN AWAY AND WHY THE LORD REFUSED TO SEE YOU ? BECAUSE THE LORD ALREADY KNEW THAT YOU LOST THE JADE PENDANT !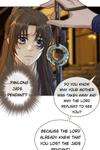 Page 7 Transcriptions
DID THE LORD ALREADY KNOW THAT I DIDN'T TELL HIM THE LOSS OF THE JADE PENDANT ? IS HE TAKING MY MOTHER AWAY PENDANT !