Page 1 Transcriptions
MY LORD , DO YOL REALLY WANT THE PRINCESS CONSORT TO CONFER THE TITLE ON MRS . SHEN SEVEN DAYS LATER ? UUUUUU JU THE PRINCESS CONSORT SEEMS TO GET ILL AFTER THE SHOCK . LIQING YARD HAS SENT PEOPLE TO REQUEST YOU TO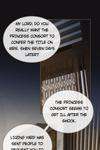 Page 2 Transcriptions
LIQING YARD HAS SENT PEOPLE TO REQUEST YOU TO VISIT HER . LEAVE HER ALONE . IF SHE STAYS IN HER YARD , SHE'LL BE SAFE AND SOUND !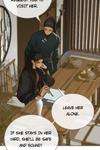 Page 3 Transcriptions
CHIRP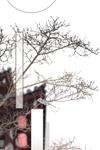 Page 4 Transcriptions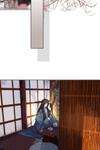 Page 5 Transcriptions
CAUTIOUS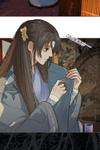 Page 6 Transcriptions
THE RED BEAN GROWS IN SOLTHERN LANDS . IN SPRING BEANS BUD ON THE TREES . See GATHER THEM TILL FULL IS YOUR HAND . THEY WOULD REVIVE FOND MEMORIES .