Page 1 Transcriptions
TWO MONTHS AGO , A BROTHEL NAMED " QINGLIAN PAVILION " APPEARED . IT REPLACED THE QINHUAI PAVILION , WHICH WAS BURNED TO ASH A YEAR AGO .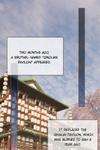 Page 2 Transcriptions
3 LING DYE AND IT BECAME THE MOST POPULAR PLACE IN BEIDUI . IT'S BEEN SAID THAT THE SINGERS OF THE QINGLIAN PAVILION HAVE THE MOST BEAUTIFUL VOICES , AND THE DANCERS WITH THE MOST FLEXIBLE BODY .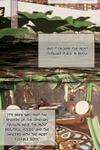 Page 3 Transcriptions
IN ADDITION , THE MALE HUSTLERS ARE THE MOST HANDSOME . EVEN THE NOBILITY WITH A MALE PREFERENCE WOULDN'T LEAVE UNTIL THEY WERE UTTERLY EXHAUSTED .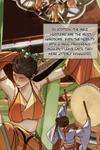 Page 4 Transcriptions
Expo 000 ... AND THE REPUTATION OF THE QINGLIAN PAVILION'S OWNER ... IT HAD EVEN FASCINATED GENERAL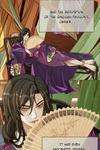 Page 5 Transcriptions
SONG QING , WHO WAS GUARDING THE NORTHERN DOMAIN . EVEN IF HE VISITED THE BROTHEL EVERY NIGHT FOR A MONTH AND INSISTED ON SEEING THE OWNER S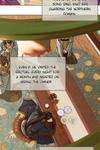 Page 6 Transcriptions
THE OWNER STILL DIDN'T SHOW UP TO SEE HIM . RE GENERAL SONG , YOU'RE HERE AGAIN .