Page 1 Transcriptions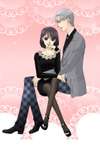 Page 2 Transcriptions
Story/Art Heo Jeongin Next morning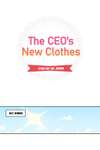 Page 3 Transcriptions
Disheveled Despite her refusal to sleep in the same room, Myunghe woke up from a deep sleep, You awake?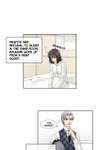 Page 4 Transcriptions
She saw Chan who came back after changing his clothes at home. You've been discharged, so go home and rest up until tomorrow. I'll see you on Monday. I'll get going first, I'm late.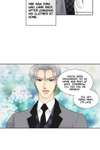 Page 5 Transcriptions
Awkward Okay... Oh, right.