Page 1 Transcriptions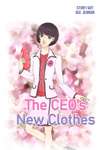 Page 2 Transcriptions
It must be a coincidence.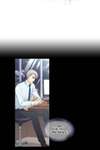 Page 3 Transcriptions
It's a secret that I'm the interviewer, and it was only decided last week. Jongmoon mentioned this when we last met.
Page 4 Transcriptions
"Do you remember the girl... in the accident last year?" "There are rumors that it got called off." "Oh! Is she getting married?" I couldn't help but feel guilty. "I guess it's because she hurt her head." It must have been quite a shock to her... I heard she only comes to school for tests and stays home the rest of the time. "Let me know if there's any way I can help..."