Page 1 Transcriptions
ARE YOU CRYING , TOO ? SORRY . I DIDN'T MEAN THAT !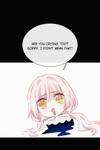 Page 2 Transcriptions
IT'S OKAY . I'M JUST OVERWHELMED BY A SUDDEN FEELING OF SADNESS BECAUSE I MAKE YOUR SORROW MINE SOMEHOW .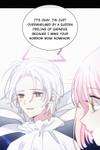 Page 3 Transcriptions
DON'T BE SAD . OUR STORIES ARE DIFFERENT . AT LEAST SHE LOVES YOU , TOO . WHILE EVERYTHING IN MY STORY IS JUST WISHFUL THINKING ON MY PART .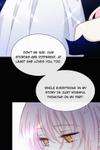 Page 4 Transcriptions
I'M STUCK IN HERE BECAUSE I IGAVE MY HUMAN BODY TO LORD MOON . BUT YOU CAN KEEP YOUR HUMAN BODY AS THE GOD . THAT'S GREAT ... IT ALSO MEANS THAT YOU ARE STILL ABLE TO SEE HER AND TOUCH HER AFTER ABSORBING ALL MY POWER .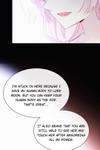 Page 5 Transcriptions
YOU WILL BE THE FIRST GOD TO HAVE LOVE . I'M SO JEALOUS OF YOU .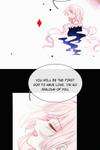 Page 6 Transcriptions