Page 1 Transcriptions
MOON HERMITS HAVE NEVER BEEN THE DEVILS THAT HUMANS IMAGINE THEM TO BE . Sacs NC ONLY THE MINORITY IN THIS WORLD KNOWS THE TRUTH .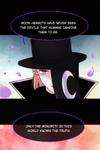 Page 2 Transcriptions
THE NEVER WANED BLOOD MOON !. REPRESENTING MOON HERMITS AS THE GOD ! MOON HERMIT - IS THE TRUE OWNER OF THIS WORLD !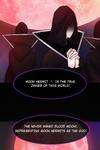 Page 3 Transcriptions
THE FINAL DESTINY OF HUMANS WILL BE COMMITTING TO MOON HERMITS !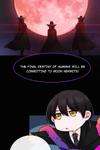 Page 4 Transcriptions
I DO FEEL DEEPLY ABOUT THAT POINT ... THERE WILL COME ONE DAY WHEN WE BECOME THE REAL MOON HERMITS .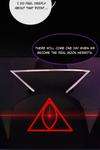 Page 5 Transcriptions
BORN TO GUIDE HUMANS TO THE TRUTH , WE ARE THE- 0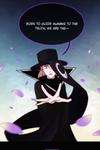 Page 6 Transcriptions
" PROPHETS " !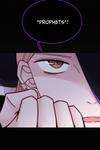 Page 7 Transcriptions
OH ... U D THIS ORGANIZATION IS SO ... HOT - BLOODED ...