Page 1 Transcriptions
Localization produced by INKR The W and the Hedgehog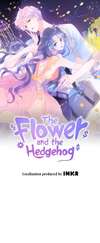 Page 2 Transcriptions
In retrospect I thought he was your acquaintance since he called you "Manman".
Page 3 Transcriptions
Haha... Your memory isn't bad? There were indeed suspect things... What's wrong? You look lost in thoughts after coming out of the closet. ! Did you find out that it was Teacher Shi who was hiding in the exhibition? ...No (not really)! It's something else... I feel that I got it right.