Page 1 Transcriptions
Localization produced by INKR The W and the Hedgehog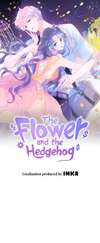 Page 2 Transcriptions
This one was painted in August in the countryside. I happened to capture a drowsy afternoon. Hmm... The styleis like the autumn breeze, languid and moist... It's excellent! What does that mean?

Page 3 Transcriptions
He wants to talk to Manman alone? Excuse me, where is the restroom? Tap! Tap! Manman, I'll ask for mercy from Uncle Jin. Thank you, but there's no need. Alain has already become a great painter. How can I let something so trivial bother me? Wow! How cool!