Page 1 Transcriptions
Localization produced by INKR The W and the Hedgehog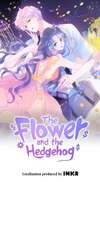 Page 2 Transcriptions

Page 3 Transcriptions
My magic wand can transform unicorns into humans. Wow! Fairy Manman! It's a tone deaf wand. Clap ClapClap She ended up saying something totally ludicrous. Unicorns... are sacred creatures! That's why only a fairy can touch it! I was wondering what she'd say. but we're playing this childish game instead.

Page 4 Transcriptions
Please transform!

Page 5 Transcriptions
He actually took the initiative to touch it!

Page 6 Transcriptions
Let's take a step back and watch him transform.

Page 7 Transcriptions
Wow! How good-looking. He also doesn't suffer from acne. Pretends not to know Heh! I won! Manman won. He was transformed into a human by my magic. So, don't be disrespectful to him, okay?

Page 8 Transcriptions
You're thinking for yourself way too much! Then, let's call for two more unicorns. Mr. Unicorn, please invite two more here. Sure. Manager, Room six still needs two extra attendants. The customers with blonde and short hair both desire one. Are there any special requests they'd like to make? They want good-looking ones. Hahahaha No one is as good looking as you here. Anyway, I'll arrange it. You're quite lucky to meet wealthy ladies as soon as you start working here.

Page 9 Transcriptions
Manager,can I use the restroom? Go ahead.I'll enlist two more people to take care of the customers first.

Page 10 Transcriptions
Mom, take a rest early. I'm also going to bed. Good night. Phew... My precious son~ Good night! knock knock excuse me… WOWWWWWW! Your Highness, you're magnificient!

Page 11 Transcriptions
Clap Clap Clap Come on! Come on! Why were you back to be a unicorn?

Page 12 Transcriptions
Tom, you've returned! princess was inquiring as to why you hadn't returned yet. Don't call me princess!

Page 13 Transcriptions
Heh... Your name is Tom? Yes. Wobble Why don't you stop drinking since you're already shaky? Wine is made from food. You can't waste it!

Page 14 Transcriptions
Then, I'll drink it for you. Eh?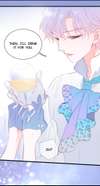 Page 15 Transcriptions
!

Page 16 Transcriptions
Zzz... She falls asleep unexpectedly every time she drinks too much. That's far too risky! Let's bring her back since she's sleeping. I'll take care of the bill. sigh... All right. Keep a firm grip on her. If you drop her, you'll be in big trouble.

Page 17 Transcriptions
Yes.

Page 18 Transcriptions
Page 19 Transcriptions
Her school is quite far away, so I already called my boyfriend to bring her back. Isn't it obvious that she needs someone to bring her back because your boyfriend seems not to be suitable to show his face?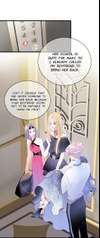 Page 20 Transcriptions
Then let this waiter accompany us, shall we? Then what? Ishe going to your house after? What are you trying to do after that? Don't think I don't know what you're up to. Stop messing around! Ding! Handsome, I'll come find you next time. Shut up!

Page 21 Transcriptions
You're indiscriminate!

Page 22 Transcriptions
Listen. First, take my friend back to school, and then... That man seems to be an internet celebrity or a rookie actor? If she returnsto school in this manner, her true identity will be easily exposed. Should I help her?

Page 23 Transcriptions
Whisper Let's... Go back together. Tugs!

Page 24 Transcriptions
快 看 ! Kuaikan Comics