Page 1 Transcriptions
Localization produced by INKR The W and the Hedgehog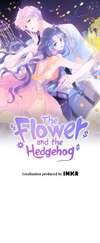 Page 2 Transcriptions
Is he implying that I don't look like a rich young lady?

Page 3 Transcriptions
It's done. Ah. Glows! Shiny! I'll press this if I can't find you. Is that okay? Okay. He seems to like it. Let's go in separately. You can go ahead. You go ahead first. I'm afraid you'll flee. I won't.