Page 1 Transcriptions
Localization produced by INKR The W and the Hedgehog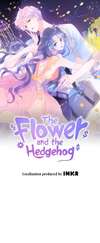 Page 2 Transcriptions

Page 3 Transcriptions
Hua ManmanA rich, beautiful girl with no concept of money That's because I sent gifts to my friends and threw a high school graduation farewell party. In an ordinary college, ! Manman, you spent 990 thousand yuan last month. You have to live diligently and study hard like everyone else. I've spoken with the principal about keeping your identity confidential and treating you like any other student. If you get good gradesin the exams and don't reveal your identity, you can go home to play during the holidays. Only after graduating can you inherit our family's business and get back to living the life of a young lady. You need the allowance that I'll give you so you're going to listen to me, right?

Page 4 Transcriptions
I can't interject at all... Has it been decided just like this?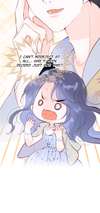 Page 5 Transcriptions
Stop, please. Why aren't any cabs stopping? It's because you are not permitted to pull over here. Perspective inside ...All is seen by a hedgehog that worries about her. Vroom— Vroom—

Page 6 Transcriptions
He gradually shows his soft side.

Page 7 Transcriptions
Be obedient. I will help you. Manman's heart began to fall for him bit by bit. Let me help you!

Page 8 Transcriptions

Page 9 Transcriptions

Page 10 Transcriptions
快 看 ! Kuaikan Comics