Page 1 Transcriptions
Localization produced by INKR The W and the Hedgehog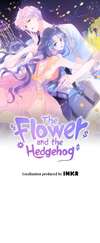 Page 2 Transcriptions
I'm still quiteconcerned. How do you plan on getting the money? Oh? You'reso concerned about me? If you do something risky once more. I'll have to clean up your mess as your assistant... That's called cleaning up the aftermath! Very logical!
Page 3 Transcriptions
After-math. Also, I've never done anything that could be considered dangerous? You paid to follow a stranger. One case One more case You drank a lot of alcohol to pretend to be drunk. These are all in his acknowledge... Please let me know what you want to do again, so I can be prepared. Say it~ Come on~ ...