Page 1 Transcriptions
Localization produced by INKR The W and the Hedgehog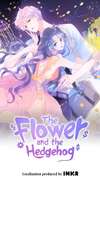 Page 2 Transcriptions

Page 3 Transcriptions
It was a beautiful night where a young girl met a unicorn. clack! excuse me… ! Yes?
Page 4 Transcriptions
Pfft. Couldn't resist... that's so adorable!

Page 5 Transcriptions
However, the unicorn did not think so. Clack!
Page 6 Transcriptions
Clack!

Page 7 Transcriptions
Did you come alone, or with someone? I came here first, my friends are still on their way. Your mask... Are they from our school? Eh? He's not welcoming me here? They're my old friends.

Page 8 Transcriptions
He's visibly relieved. Phew...

Page 9 Transcriptions
This is a small gift from the store. I hope you guys have a great time. Okay! So cute! Leaves quickly Don't leave! I'll go get someone else to serve you. Grabs!

Page 10 Transcriptions
I just want you. I don't know the rest of them. I came here to spend money for you.

Page 11 Transcriptions
Is she trying to compensate me for my phone? If one is called by the customer, they would get a commission on the spending. Kind rich lady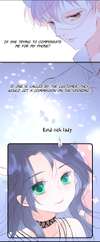 Page 12 Transcriptions

Page 13 Transcriptions
Although this is an "unexpected" surprise... Thank you for appointing me. What kind of services would you like? I can't trust him when he smiles like this anymore! I want this... This, And this. They're all the most expensive items. May I ask how to address you?

Page 14 Transcriptions

Page 15 Transcriptions
Oh, right. He doesn't know my name yet. I'm Hua Manman. I know your name is...

Page 16 Transcriptions
You shouldn't reveal your name in this kind of place. He didn't touch my lips this time... But you're the only one who can hear it now, right? Nods

Page 17 Transcriptions
Are there any cameras here? No, according to my knowledge. I guess I'll just tell her. I'm taking a part-time job here while hiding my identity. These are the rules and everyone has to follow them.

Page 18 Transcriptions
Although A university is just an ordinary one to you, it is a prestigious university to commoners like us. It's inappropriate for students from A university to be here. So, we'll have to act as if we don't know each other here. That's fine with me, but do we have to act as if we didn't know each other at school and here as well? It's so strange.
Page 19 Transcriptions
If it hadn't been for that chance, we would never have met in the first place. It's not strange at all. The second thing I want to ask for your help is... I can only be here until ten tonight. After all, I have a class tomorrow morning, and I have to catch the last bus to go back to campus.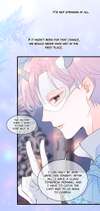 Page 20 Transcriptions
Okay! I also have a morning lesson tomorrow and must return to the dormitory early.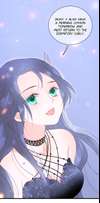 Page 21 Transcriptions
the third thing, You must maintain a tight watch on your food and not let it out of your sight... BaM! Princess Manman, long time no see!

Page 22 Transcriptions
Hi everyone, long time no see! Oh my god! Why did you choose this kind of place? Haha... Your Highness, why are you in such a miserable state? Come on! Let me hug you! Anna, don't call me a princess! Is it just the two of you, Tina? What happened to the rest? The others don't dare to come, after knowing that your father compelled you to attend an ordinary college. Hahahahahaha HE HE

Page 23 Transcriptions
The first song is "Don't Cry."

Page 24 Transcriptions
It's coming. ? accumulating... I'm afraid... Don't be... Tonight... Stop crying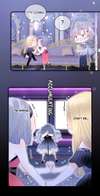 Page 25 Transcriptions
Enlightening sound... Tonight... Stop crying

Page 26 Transcriptions
This young lady... doesn't attend music classes?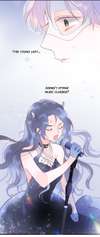 Page 27 Transcriptions
...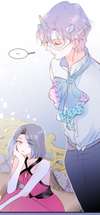 Page 28 Transcriptions
Pinch Why are you standing there? Pour us a drink.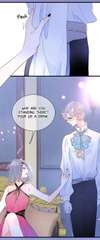 Page 29 Transcriptions
Okay.

Page 30 Transcriptions

Page 31 Transcriptions
This thing is soft. I thought it was hard. Pinch… Shall we bet just like the back old days? Sure.

Page 32 Transcriptions
Manman, do you want to bet? Why... Bet what?

Page 33 Transcriptions
Let's bet on whether this handsome guy looks better with or without his mask. I've never noticed it before... I bet that he looks better without his mask. that the waiter...

Page 34 Transcriptions
wasn't willing to play this game with us. Then, I can only bet that he looks better with his mask. Otherwise, its look like I'm making the same bet as yours. Haha! Then I'll bet he has acne in the area where his mask covers his face. It's because I'm acquainted with Xiao Ye. That's why I can sense his apprehension... He has to put up with it because it's his job.

Page 35 Transcriptions
You can take off your mask now. Okay.

Page 36 Transcriptions
Let me do it.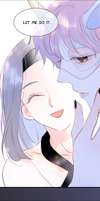 Page 37 Transcriptions
Don't touch him!

Page 38 Transcriptions
Eh? Why? B-Because... She's not going to reveal that we're classmates, right? Unicorns... are sacred creature! ? That's why only a fairy can touch it!

Page 39 Transcriptions
Huh?!

Page 40 Transcriptions
快 看 ! Kuaikan Comics