Page 1 Transcriptions
Beep I couldn't find even one customer tonight. About time to go home, take a shower and sleep now.

Page 2 Transcriptions
The hell? Honk Stopped !! Turn around Honk Honk Honk

Page 3 Transcriptions
You just jumped out of nowhere just now! Don't you know it's dangerous? You can't just get onto the car. You have to book first! Stop bullshitting! Go to Zhongluo Pond! Quick! Yoyo taxi, at your service! Please fasten your seat belt! We're setting off!

Page 4 Transcriptions
Oh no, red light!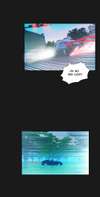 Page 5 Transcriptions
Give me your phone. What kind of nonsense are you saying? My phone ran out of battery! Quickly, give me yours! Pretty, my broken phone is outdated and worthless. Why don't you take me instead? Alright, here you go. This guy is so annoying! You don't act like you're being robbed at all!

Page 6 Transcriptions
Beep beep Hello, I want to make a report. I'm Liu Mei, Class 12.7 of Zijing High. My friend was kidnapped at an old factory at Zhongluo Pond... ...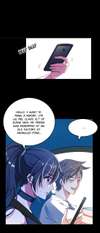 Page 7 Transcriptions
Hey, this can't be! You robbed me just to make me drive you to Zhongluo Pond? I almost peed my pants! You heard it just now. Come to my school tomorrow, I'll compensate for any loss. My good friend was kidnapped, but she sent me sos signal behind the kidnapper's back!

Page 8 Transcriptions
You should have said so earlier. Saving people is urgent. And helping pretty girl is the basics of happiness too. Sit still! Ah

Page 9 Transcriptions
Don't stress... Blergh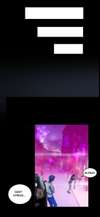 Page 10 Transcriptions
I have no time to waste! You can go back now. Remember to come find me tomorrow! You're just a girl. Is it really okay? ...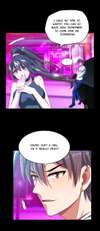 Page 11 Transcriptions
Hey handsome, want some fast food? No. I don't like old food. Then come back tomorrow and you can hook up with that girl just now. Something fresh to eat. ...

Page 12 Transcriptions
Weiwei, where are you?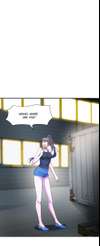 Page 13 Transcriptions
Ah! !! Thank goodness, I found you! Are you alright? Mmm I'm gonna get you out...

Page 14 Transcriptions
Such a moving friendship! What a shame, you're stupid enough to come here alone.! You're already here, then don't leave! !!!

Page 15 Transcriptions
Oh shoot, it's a trap! Hahaha I like the type that bites. Come on, everyone! This chick looks like she will bite. !!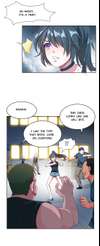 Page 16 Transcriptions
Tap tap Who is it?!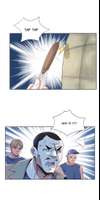 Page 17 Transcriptions
I'm Yoyo driver. The customer left her belongings in my car, so I came here to give it back.