Page 1 Transcriptions
ALL THE PEOPLE HERE , REST ASSURED . THE PLAGUE IS OVER . www CANG YOUR HIGHNESS , IT'S WISE OF YOU TO ASK PEOPLE TO SEEK MAGICAL HERBS AT SEA .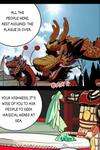 Page 2 Transcriptions
NOW THE PLAGUE HAS DISPERSED AND EVERYTHING RETURNS TO NORMAL . LANK

Page 3 Transcriptions
CLANK IT'S THE WORK OF PRINCE ! OOK CANG LET'S TOAST HIM !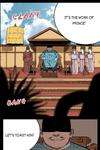 Page 4 Transcriptions
BANG MAY

Page 5 Transcriptions
OUR COUNTRY BE PROSPEROUS AND OUR PEOPLE SAFE ! SPLASH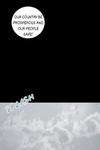 Page 6 Transcriptions
EVITARE