Page 1 Transcriptions
I ASKED YOU HERE FOR THIS TODAY .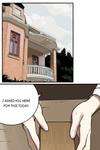 Page 2 Transcriptions
WHAT'S THIS ? A BOX WITH ICKEN ?

Page 3 Transcriptions
IT'S THE INFORMATION ABOUT XU FU PROVIDED BY MRS . LONG . O DID YOU MEAN THE OLD WOMAN WHO TREATED PEOPLE AT THE DISRUPTION STREET AND OFTEN TOLD HORRIBLE STORIES TO US WHEN WE WERE LITTLE ? YES , SHE IS ALSO A FAMOUS SCHOLAR . MANY PEOPLE GOT INFORMATION FROM HER .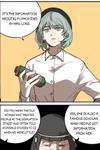 Page 4 Transcriptions
THIS IS THE INFORMATION ABOUT XU FU THAT SHE FOUND OUT .

Page 5 Transcriptions
www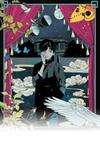 Page 6 Transcriptions
EVIL MUSEUM CREATOR : BING PRODUCED BY : KUAIKAN COMICS TRANSLATED BY : LAN - BRIDGE GROUP IT'S SAID THAT THERE WERE THREE IMMORTAL MOUNTAINS IN THE SEA LONG AGO WHERE IMMORTALS LIVED . THOSE MOUNTAINS WERE HOME TO THE SKILL ABOUT HOW TO BECOME IMMORTAL THAT EVERYONE WANTED .