Page 1 Transcriptions
IT DRIZZLES IN EARLY SPRING . AN UNKNOWN DISEASE QUIETLY STRUCK THE CROWD .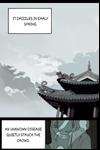 Page 2 Transcriptions
AT FIRST , PATIENTS SUFFERED COUGH AND PALPITATION . THEY WERE SHORT OF BREATH AND DIZZY .

Page 3 Transcriptions
AS THE DISEASE GOT WORSE , THEY COUGHED WITH BLACK BLOOD . A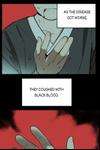 Page 4 Transcriptions
A WE KNEW NOTHING ABOUT THIS DISEASE . MORE STRANGELY ...

Page 5 Transcriptions
ARE ALL NEW PATIENTS CHILDREN ? YES , THE 6 NEW CASES ARE ALL CHILDREN FROM THE SCHOOL .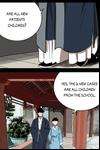 Page 6 Transcriptions
DO THEY HAVE A CONNECTION WITH THE EARLY DIAGNOSED CHILDREN ? C THE EARLY DIAGNOSED PATIENTS ARE FROM THE PEIZHENG ACADEMY ON ROSEFINCH STREET .