Page 1 Transcriptions
Sos ! MY LOVE HAS A BUG STORY AND ART BY TU JIE ZI / COMICLOFT PRODUCED BY : KUAIKAN COMICS TRANSLATED BY : LAN - BRIDGE GROUP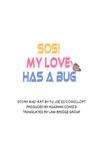 Page 2 Transcriptions

Page 3 Transcriptions
SIGH ~ N ~ IT'S REALLY ANNOYING . WHY DO WE NEED TO SORT OUT THE SIGN - UP LIST OF THE SPORTS MEETING ? IT'S A BORING AND TEDIOUS JOB . STOP COMPLAINING . THERE AREN'T TOO MANY DAYS LEFT . WE ARE RUNNING OUT OF TIME .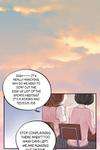 Page 4 Transcriptions
OUT OF TIME . WELL , I'M BITTER ABOUT IT . WHY DON'T THEY GET THE GUYS TO DO IT'S GETTING DARK . I WANT TO GO HOME . TUTTI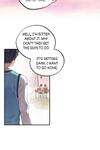 Page 5 Transcriptions
IF YOU ARE IN A HURRY , JUST LET ME DO IT . IT DOESN'T FEEL RIGHT ... THERE'S TOO MUCH TO GET THROUGH . AND YOU'LL BE ON YOUR OWN ...