Page 1 Transcriptions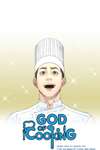 Page 2 Transcriptions
chapter 30 I was so moved by the taste my tears just poured out. The moment I put it in my mouth, my brain felt it first, not my tongue.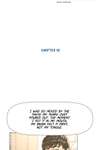 Page 3 Transcriptions
C R Y After tasting the intensely flavored sauce, I could smell the fragrance of the wine and the texture of the meat.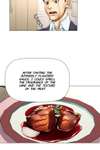 Page 4 Transcriptions
The taste is so three-dimensional that I feel like I'm watching a 3D movie after only watching 2D movies. I wonder What would be the score for this dish?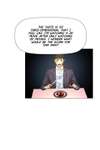 Page 5 Transcriptions
I have to bring up the system window. Restart the system!