Page 1 Transcriptions
YOUR TEACHER CALLED THE OTHER DAY AND TOLD ME YOU'VE BEEN ABSENT FROM CLASS MANY TIMES ... ..FOR NO REASON ! P TELL ME , WHAT'S GOING ON ?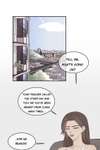 Page 2 Transcriptions
I DON'T MEAN TO BE BLUNT , BUT CAN'T YOU JUST MAKE UP AN EXCUSE ? PRETENDING TO BE SICK IS BETTER THAN SKIPPING SCHOOL FOR NO REASON ...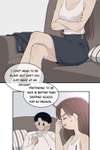 Page 3 Transcriptions
MAKE ANOTHER FOLD ON THE THIRD CREASE ... ( f BUT IF SHE HADN'T CALLED , I WOULDN'T HAVE KNOWN YOU'D BEHAVE LIKE THIS ... TELL ME THE TRUTH BEFORE I GET MAD ...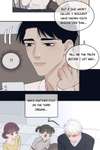 Page 4 Transcriptions
|| 00 : 45 DO THE SAME ON THE OTHER SIDE ... 01:00 X SEE ? XIANG YANG IS TEACHING THE KIDS TO MAKE ORIGAMI ! AWWWW , THAT'S SO CUTE ! WHEN WILL YOU COME HERE ? XIANG YANG KEPT ASKING ME JUST NOW . SAVE IT ! SAVE IT ! ...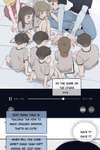 Page 5 Transcriptions
I'LL BE RIGHT THERE AFTER I GET THINGS DONE ! HAHAHA , OK . TAKE YOUR TIME . LET ME KNOW WHEN YOU GET HERE . DARLING , I'M ASKING YOU A QUESTION . WHAT WERE YOU LOOKING AT , HMM ? 29