Page 1 Transcriptions
HOSPITAL HM ... BROTHER , YOU'D BETTER GO BACK TO CLASS ... YOU LOOK SO UPSET EVERY DAY , WHICH MAKES ME FEEL KINDA ... EWW ... I'M EATING , YOU KNOW ...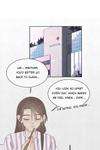 Page 2 Transcriptions
YOU REALLY DON'T WANNA SEE ME ? YOU TRY TO KICK ME OUT EVERY DAY .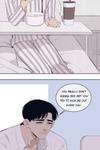 Page 3 Transcriptions
нмын . I JUST WANNA KNOW WHAT'S GOING ON WITH YOU ? YOU TELL ME NOTHING WHEN I ASK YOU . BUT YOU GOT THAT SOUR IT MAKES ME SO MAD ! FACE EVERY DAY . YOU'RE ALWAYS LIKE THIS ! WHAT'S WRONG ?!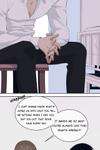 Page 4 Transcriptions