Page 1 Transcriptions
I HATE YOU !!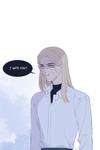 Page 2 Transcriptions
non IS IT BECALISE YOU DON'T LIKE THE SCARF ? YOU CAN JUST THROW IT AWAY . I JUST WANTED TO THANK YOU ... I DON'T KNOW WHAT YOU LIKE ...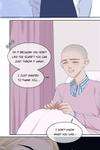 Page 3 Transcriptions
STOP PRETENDING ! HOW COULD YOU ACCEPT ALL THAT XIANG YANG HAS GIVEN YOU AND STILL FEEL AT EASE ? HAVE YOU FORGOTTEN WHAT YOU'VE DONE TO HIM ? HAVE YOU EVER CARED ABOUT HIM , ABOUT WHAT HE'S SACRIFICED FOR YOU ? HAVE YOU ?!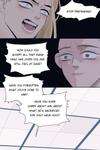 Page 4 Transcriptions
IS BEING SICK A BIG DEAL ? HOW COULD SOMEONE LIKE YOU BE FORGIVEN ? DO YOU DESERVE TO BE CALLED HIS MOTHER ? HAVE YOU EVER REGARDED HIM AS YOUR CHILD ?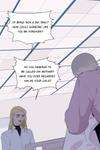 Page 5 Transcriptions
6 ) HAVE YOU EVER LOVED HIM ?!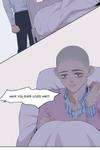 Page 6 Transcriptions
I ... I ... I DIDN'T KNOW HOW TO LOVE HIM THEN ... Oce SORRY . COS