Page 1 Transcriptions
Ghailag HUFF ! chure HUFF ! dney PANT ! STOMP WHY DO I HAVE TO RUN THIS EARLY IN THE MORNING ?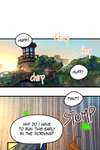 Page 2 Transcriptions
STOME IT'S TO BETTER PREPARE YOUR BODY .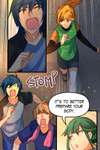 Page 3 Transcriptions
Stome A COSPLAYER NEEDS TO BE FIT PHYSICALLY FIT , YOU KNOW ? IN ORDER TO AVOID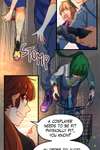 Page 4 Transcriptions
IN ORDER TO AVOID PROBLEMS WHEN WEARING SOME BIG AND HEAVY COSTUMES ! STOMP AND ALSO IN ORDER TO MAKE YOUR BODY LIMBER ...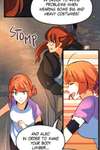 Page 5 Transcriptions
WE WILL ALSO TEACH YOU SOME BASICS IN MARTIAL ARTS . STOMP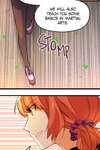 Page 6 Transcriptions
WELL THEN , TARUNA ... YOU BETTER PREPARE YOURSELF ! OKAY !!